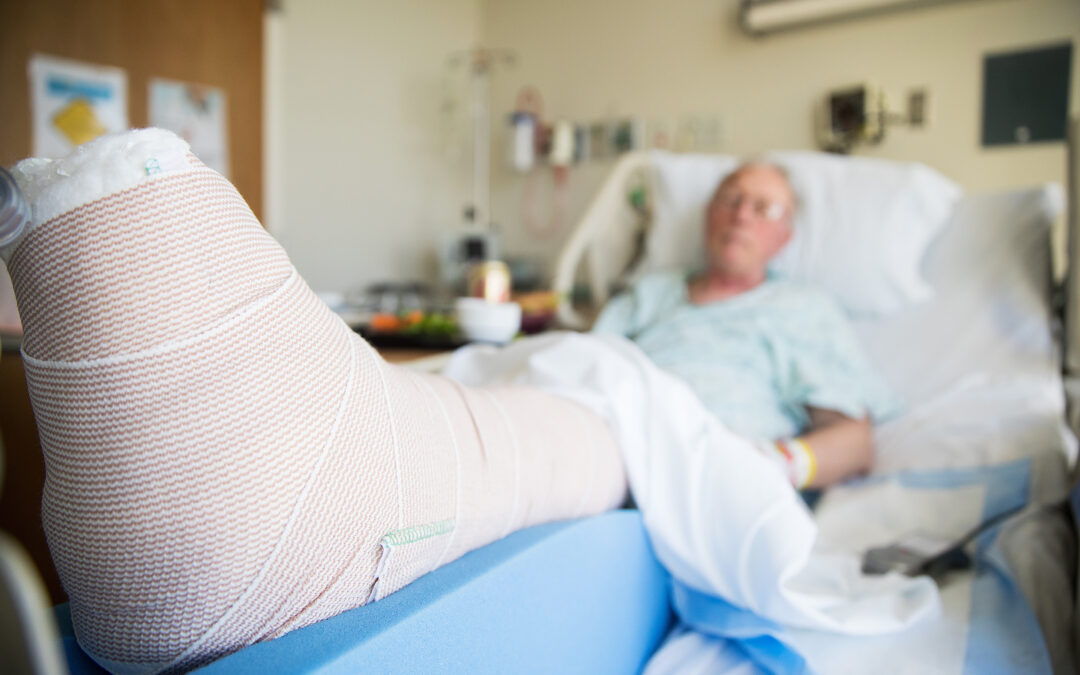 TUESDAY, Feb. 13, 2018 (HealthDay News) — Many patients with chronic obstructive pulmonary disease (COPD) are placed on powerful inhaled corticosteroid therapy to ease symptoms.
But new research suggests the treatment might raise their odds for bone fractures.
Still, the Canadian study wasn't able to prove cause-and-effect, and the overall risk remained small, said one expert not connected to the study.
"Looking at their data, there would be an estimated 1 [extra] fracture for every 241 patients using high-dose inhaled corticosteroids for over four years," said Dr. Walter Chua. He's the senior attending physician for pulmonary care at Northwell Health's Long Island Jewish Forest Hills hospital in Forest Hills, N.Y.
Chua believes that although steroids may raise bone fracture risk, "patients should not panic as the risk of fracture is small and we have ways of monitoring that risk."
COPD — often linked to smoking — is a combination of emphysema and chronic bronchitis. It is a progressive, debilitating illness that currently has no cure. COPD remains the number three killer of Americans.
Many COPD patients are given inhaled corticosteroid medications to help alleviate symptoms. But, according to the study team, prior research has suggested that the drugs may reduce bone mineral density, particularly in postmenopausal women.
The new study was led by Dr. Samy Suissa of McGill University in Montreal. His team tracked outcomes for more than 240,000 COPD patients, aged 55 and older, in the Canadian province of Quebec.
During an average follow-up of just over five years, the overall fracture rate was just over 15 people per 1,000 patients per year.
However, the rate was higher among patients who had used inhaled corticosteroids for longer than four years, at daily doses of 1,000 micrograms or more.
Gender didn't seem to play a role, since the risk rose equally for men and women, Suissa's team said.
The study appears in the February issue of the journal Chest.
"Since fractures are more frequent in women than men, our study suggests that the excess number of fractures associated with [inhaled corticosteroids] will be greater in women — even though we did not find that the risk increase was particularly higher in women than in men," Suissa said in a journal news release.
So what does this mean for the many COPD patients who are using corticosteroids?
Dr. Ann Tilley is a pulmonologist at Lenox Hill Hospital, in New York City. She wasn't involved in the new research, but read over the findings and stressed that it couldn't prove cause-and-effect.
Information on other patient factors that might raise bone fracture — things like smoking status, obesity and exercise levels — weren't accounted for, Tilley noted.
Still, "the most important take-home message here is that long-term use of high-dose inhaled steroids may not be without risk," Tilley said, "and we should try to minimize their use when possible."
"I would encourage patients to talk to their doctors about their inhalers and ask specifically if they need to be using an inhaled corticosteroid, and if so, could a lower dose be tried," she said.
Chua agreed, noting that other research has also shown "a slight uptick in the rates of pneumonia [for COPD patients] while on inhaled corticosteroids."
He believes that for patients with confirmed COPD, "inhalers containing corticosteroids should generally be reserved as a last line of treatment after optimization of other inhaler alternatives."
And if patients must use steroids, they "should be monitored for bone mineral density and fracture risk, for which we have medications/therapies to help reduce that risk," Chua said.
More information
The U.S. National Heart, Lung, and Blood Institute has more on COPD.
SOURCES: Walter Chua, MD , senior pulmonary attending physician, Northwell Health's Long Island Jewish Forest Hills, Forest Hills, NY; Ann Tilley, MD, pulmonologist, Lenox Hill Hospital, New York City; Chest, news release, Feb. 5, 2018